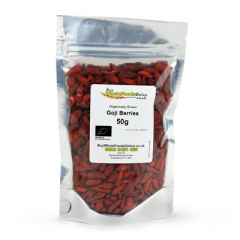 Click on the picture to enlarge
Organic Goji Berries 50g
Organic goji berries are grown with no pesticides or artificial fertilizers.
Our Price:
£4.35
& this item Delivered FREE in UK
Adding your product to the basket...

We are just adding your product to your shopping basket at our main site Buy Whole Foods Online.

In just a moment, you will be redirected to Buy Whole Foods Online where you can continue with your purchase.