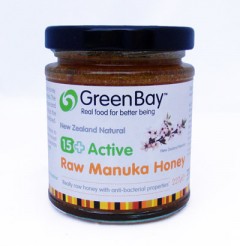 Click on the picture to enlarge
Active Raw Manuka Honey 15+ 227g
The manuka honey can be measured for its antibacterial activity and is used for health benefits both topically and internally.
Adding your product to the basket...

We are just adding your product to your shopping basket at our main site Buy Whole Foods Online.

In just a moment, you will be redirected to Buy Whole Foods Online where you can continue with your purchase.